Splounge Dystopia – Interactive Fiction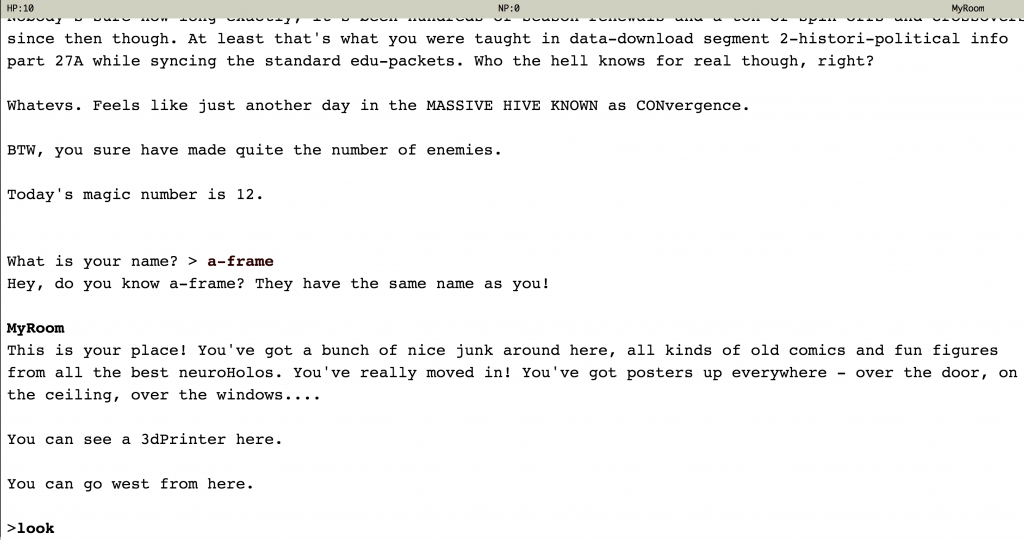 Splounge Dystopia is a work of interactive fiction. You can read a story and make choices – this is a mixture of open world and decision based methods.
Click here to read/play the story/game
This story was created in Inform 7. The story world and map is based on the Bloomington, MN Raditree Sheraton Hotel that CONvergence took place in from 1999-2018.