Haunted Basement – Tarot Boxes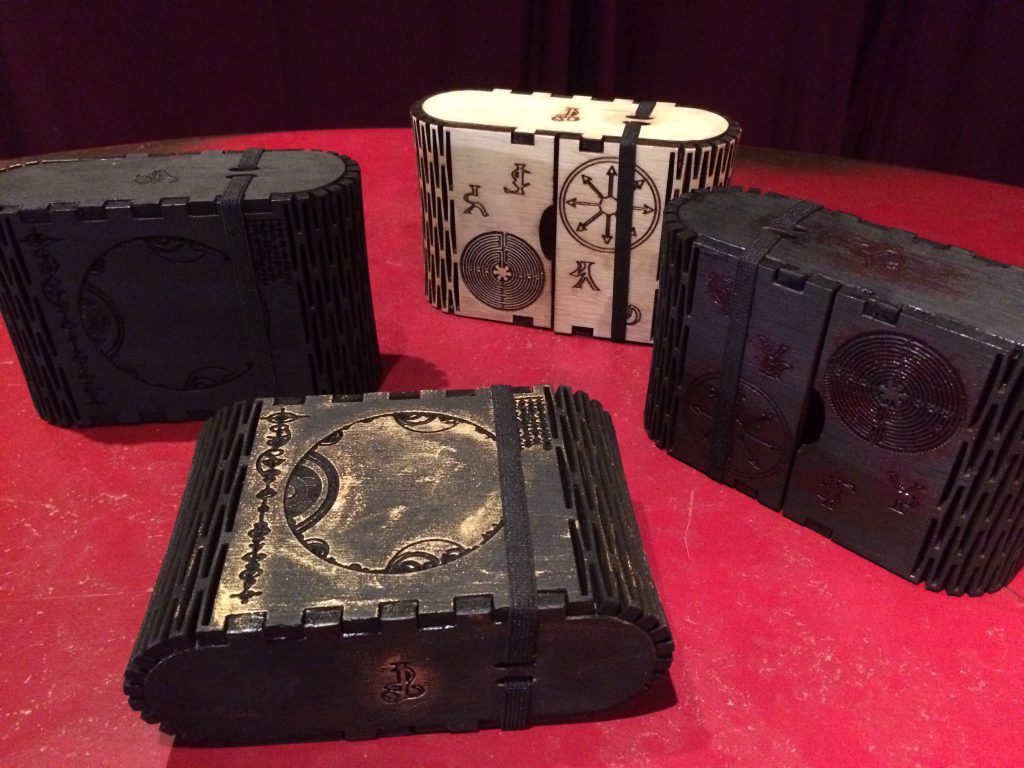 The Haunted Basement (an 18+ adult horror experience) had a call for artists to create boxes to contain their Tarot deck as a perk for a Kickstarter fundraiser. My proposal was to make four laser cut boxes that would be a variation on a single design.
My design was based on pulling thematic elements from the occult that related to chaos magic, mathematical imagery related to chaos, and labyrinths. I also pulled references for a few other elements that had an occult visual style but were not occult at all (Traditional Vulcan Calligraphy and Dr. Suess's On Beyond Zebra) – the Haunted Basement often has a sense of humor hidden in the horror and I wanted to add that kind of humor to the design as well.
The four design variations were: plain (raw wood), black, black with gold accent, and black with blood red accent.