Haunted Basement Tarot – Knight of Swords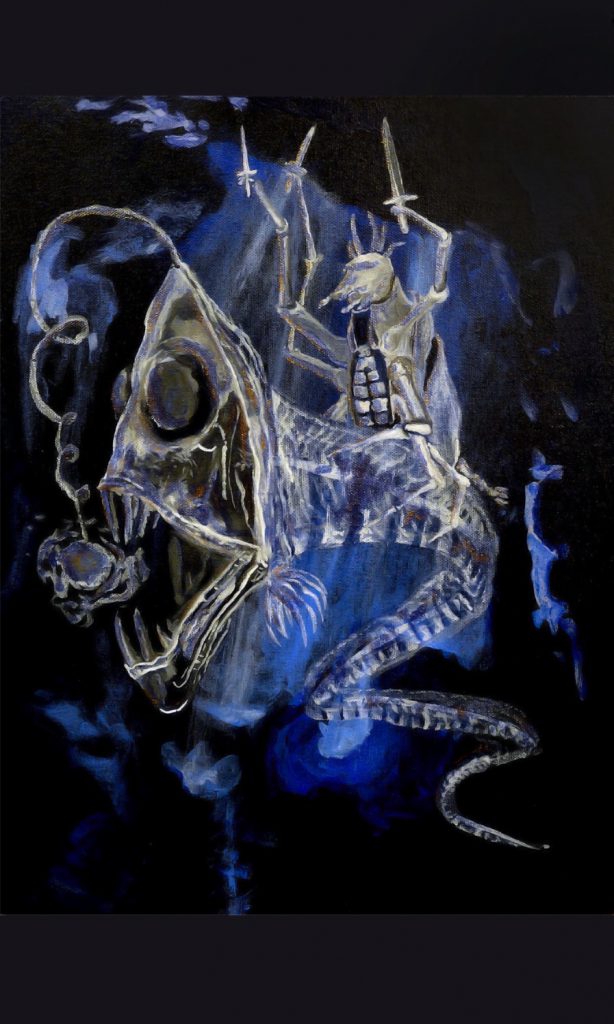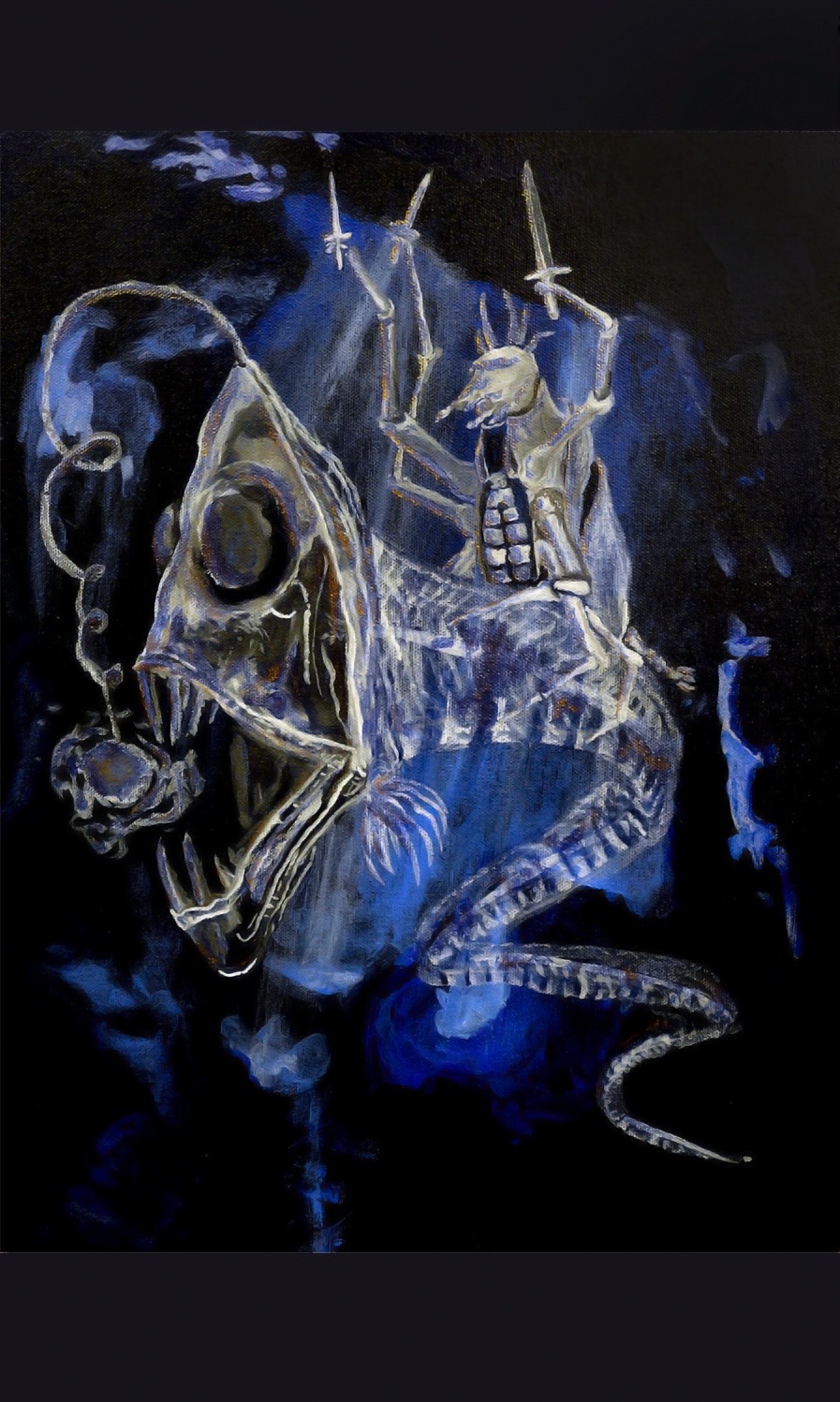 The Haunted Basement (an adults-only haunted experience) decided to create a Tarot deck with submissions from actors, set designers, costumers, stage managers, front of house staff – anyone who had been involved in the project was welcome to pick a card or two and make a design for the deck.
One of the cards I chose was the Knight of Swords. The vision for this card was inspired by a room in the Haunted Basement that was meant to evoke large spaces of deep underwater and the feeling of being stalked by sea creatures.
The sea creature mount is based on a large set piece actors could carry and scare patrons with that was modeled after angler fish. The Knight is the member of a race of lobster-like creatures I imagined who would ride such mounts.
The final artwork is an acrylic painting. The painting was photographed in order to create the digital submission that was printed for the deck.
The gallery below contains concept drawings, design sketches and reference photos.